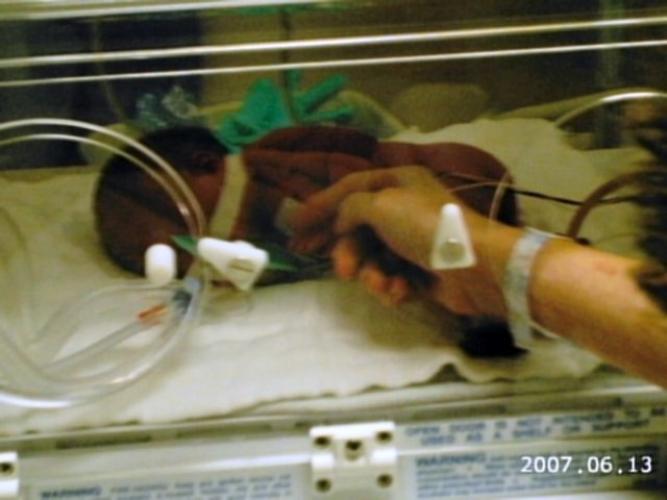 5:06 AM
Happy Birthday Calypso
Born: 3:20 AM in 1 and 1/2 pushes
Sunny Side Up
Weighs: 3 lbs 1.9 oz
Tried to cry; eyes open
Happy Birthday Calypso Paikea Rhyder.
9:20 am
The doctors are worried about Calypso. They are putting in a PICC line and doing ultrasounds on her heart, kidneys, and bladder.
She's not peed since birth.
I'm trying to get a hold of Joe (He's at work) to tell him, but no answer.
The NICU Doctors will call in a few hours and report the findings and how the PICC goes.

12:15 PM

I Pumped 1 oz total on my first pump. It's in the freezer at 2 South. When I'm discharged it will go with me to Riley.

Waiting for blood results and updates on Calypso.

5:14 PM

They called from the NICU. They couldn't get a PICC line but got another in her belly button.

Her heart and kidneys are good. Still on dopamine and they said she's looking good. Tomorrow they are going to try to wean her off some things.