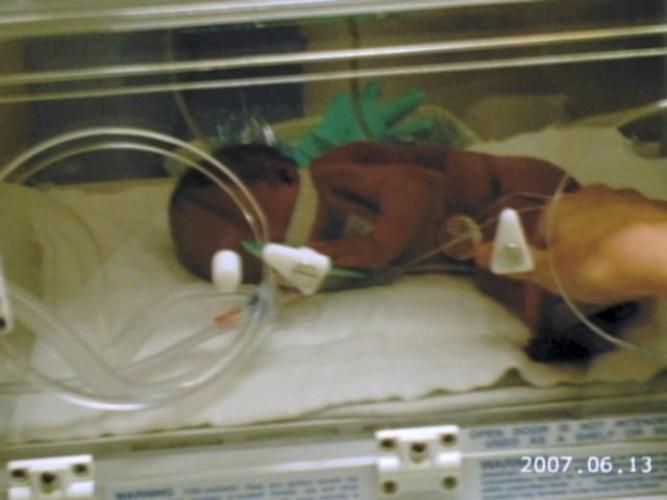 Hi Sweet Baby Angel. I remember the very first time I touched you. It was bout 2 hours I'd given birth to you. Around 5:30am, they had a bit of trouble getting you stable enough for transport even though you came out trying to cry and with your eyes open.
So about 5:30 am they come and tell me they are ready to transfer you and I can see you before you go. They wheel you in and you are so so tiny! Laying on your side so sweet! I opened the isolette and i touched you. Oh Sweet Little One, your skin was so so soft, and you were so hairy and beautiful! You had a head of dark hair just like your big sissy's and daddy does.
Your hands and feet were so so TINY!! I was amazed by you and I still am today.